Issue
In macOS, it isn't enough to send the SDP Client to trash for User Profiles to be removed from the Client. They will continue to show up after re-installing the Client.
Environment
macOS SDP Client (any version)
Solution
User Profiles can be manually removed one-by-one from the client UI. Hover over each user profile and click the delete button: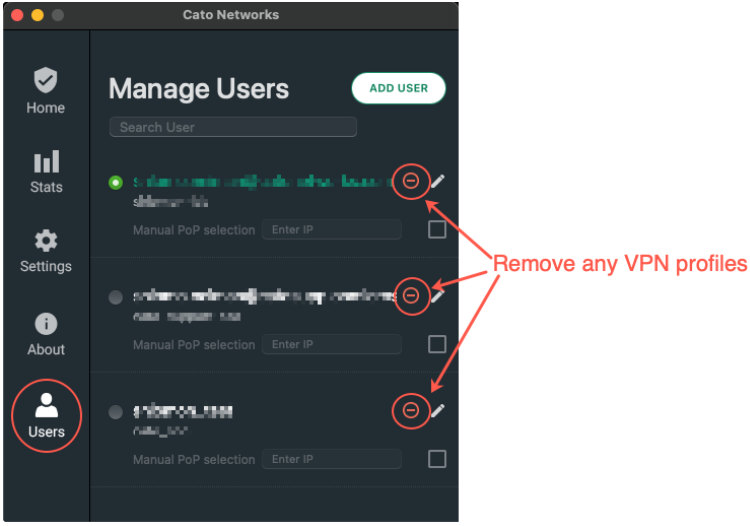 If there are issues removing profiles manually or if Always-On is enabled, user profiles can also be deleted from a macOS directory. The following steps describe the process to remove User Profiles this way:
First, remove the SDP Client from the Computer. You can do so from the Applications folder.
Go to Terminal and run:
cd /Users/username/Library/Group Containers
ls
You should see a directory called: CKGSB8CH43.group.

Run:
rm -rf CKGSB8CH43.group/*
rm -rf CKGSB8CH43.group

Deleting that directory will clear all but the primary profile (used in the last connection). That one will need to be removed manually from the SDP Client in any case.

After re-installing the SDP Client, you will see that the directory CKGSB8CH43.group is recreated.