This article will guide you through log collection using Chrome Developer Tools to have additional information about your browsing connection.
1. Open Developer Tools from Chrome's menu: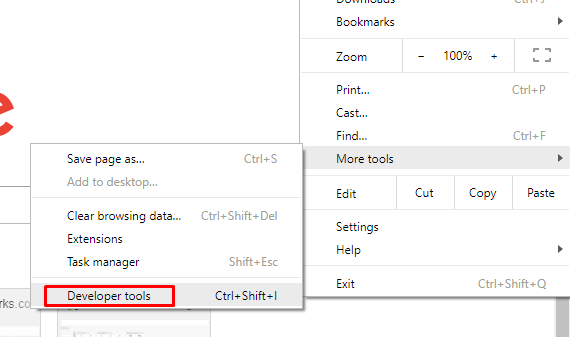 2. Make sure you're spotted on Network tab. From time to time (while issue you're having is NOT reproducing, you may clean the history):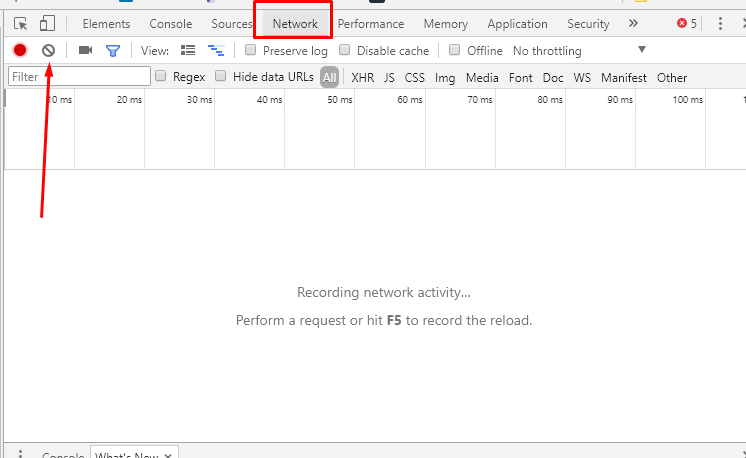 3. Once you've completed the reproduction, please save all the transactions using "Save as HAR file"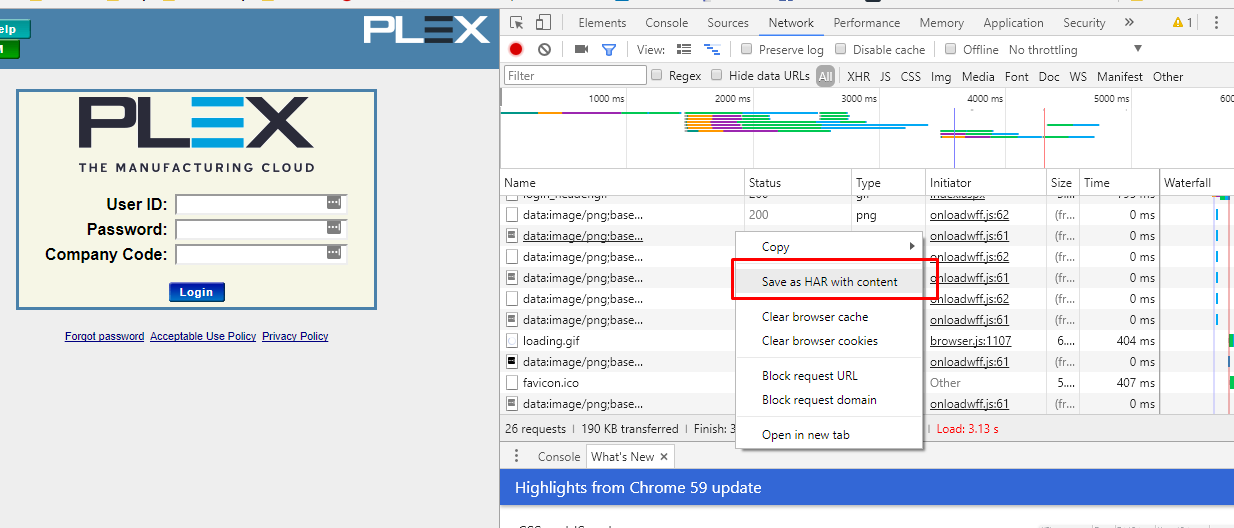 4. Reply on your Support ticket (or submit new one) with the saved file.
In case your Webapp opens popups without Chrome's Menu, you can always enable it back using "Show as tab" option.