Floating ranges are global IP ranges that are not connected to a specific site, but can be learned from any site with a BGP neighbor. For more information, see Using BGP in the Cato Cloud.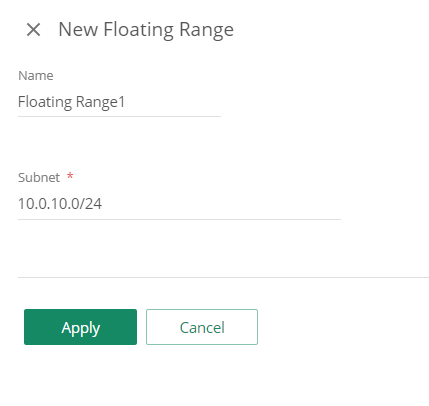 To define a Floating Range:
From the navigation menu, click Network > Floating Ranges.

Click New. The New Floating Range panel opens.

Enter a Name for the Floating Range global object in the Cato Management Application.

Define the Subnet range.

Click Apply, and then click Save.