Overview
Oftentimes Cato Support needs to inspect SDP user logs for analysis. In the following article, log collecting for the Support Team is demonstrated. 
From Client v5.5 and higher, the Client Self Service tool records data on the device while the SDP user replicates the issue. We recommend using the Client Self Service tool to collect Client Logs. For more information, see Recording Issues Using the SDP Client.
Instructions
Below are the two ways to collect logs from an SDP user:
1. Contact Support Button
The Contact Support policy must be configured previously via CMA. For more information see: Configuring the Contact Support Policy

The Contact Support feature allows customers to configure how end-users will reach out in case of issues with their Cato Client. This feature solves the need for the user to download the file locally and then upload it to a ticket.

The Contact Support button as seen from the Client:
Windows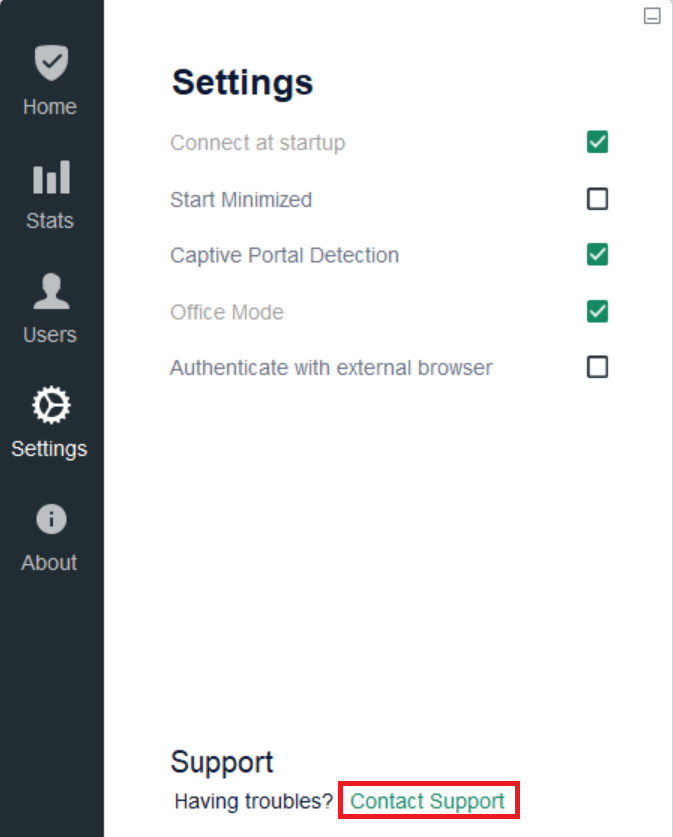 iOS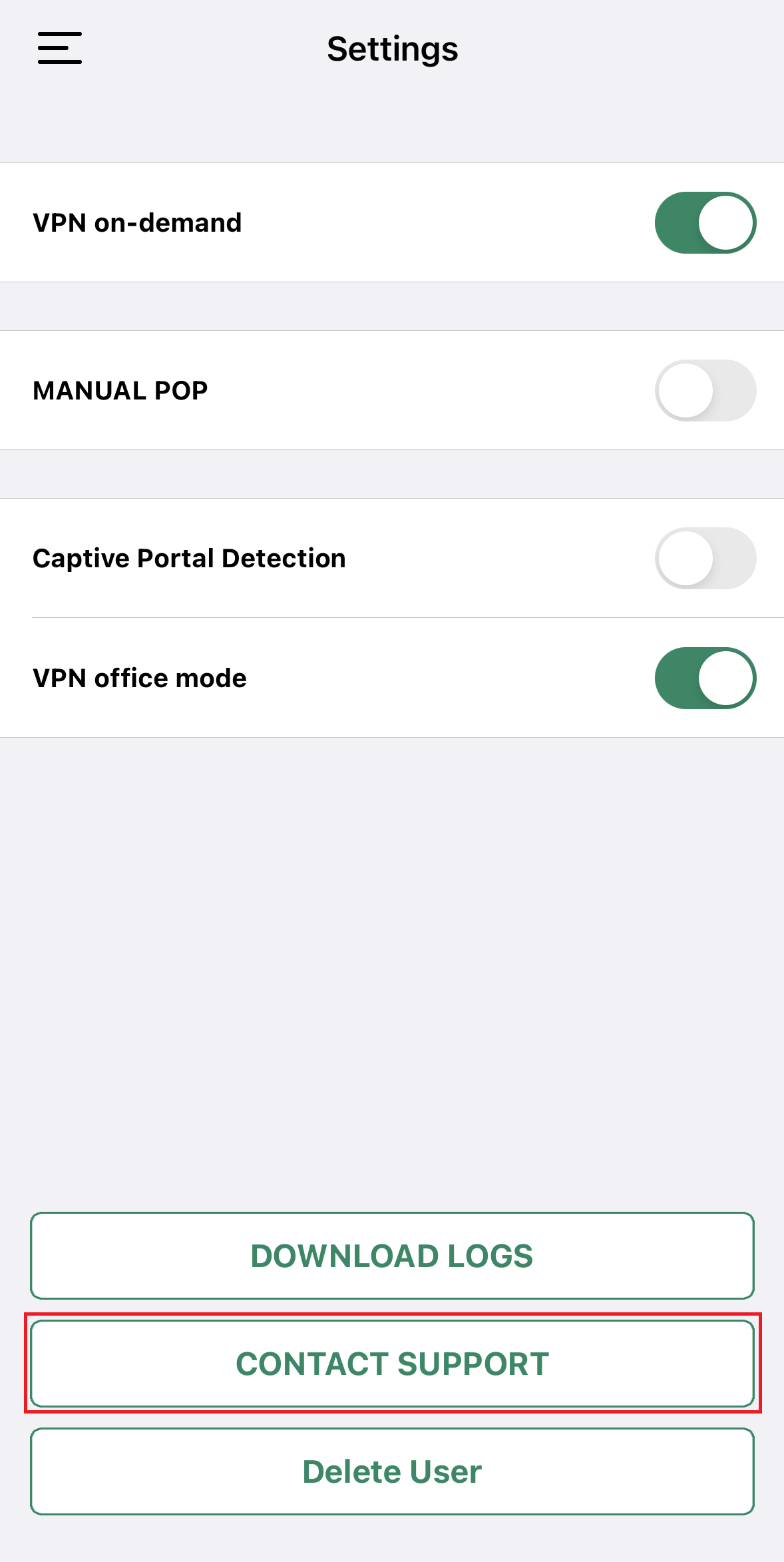 Android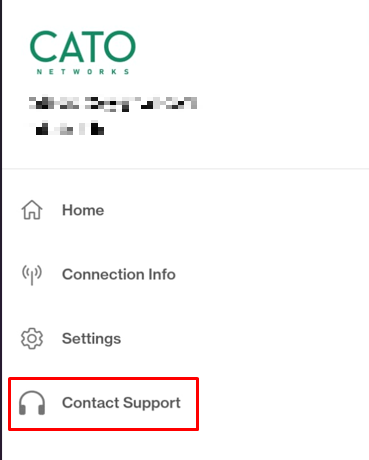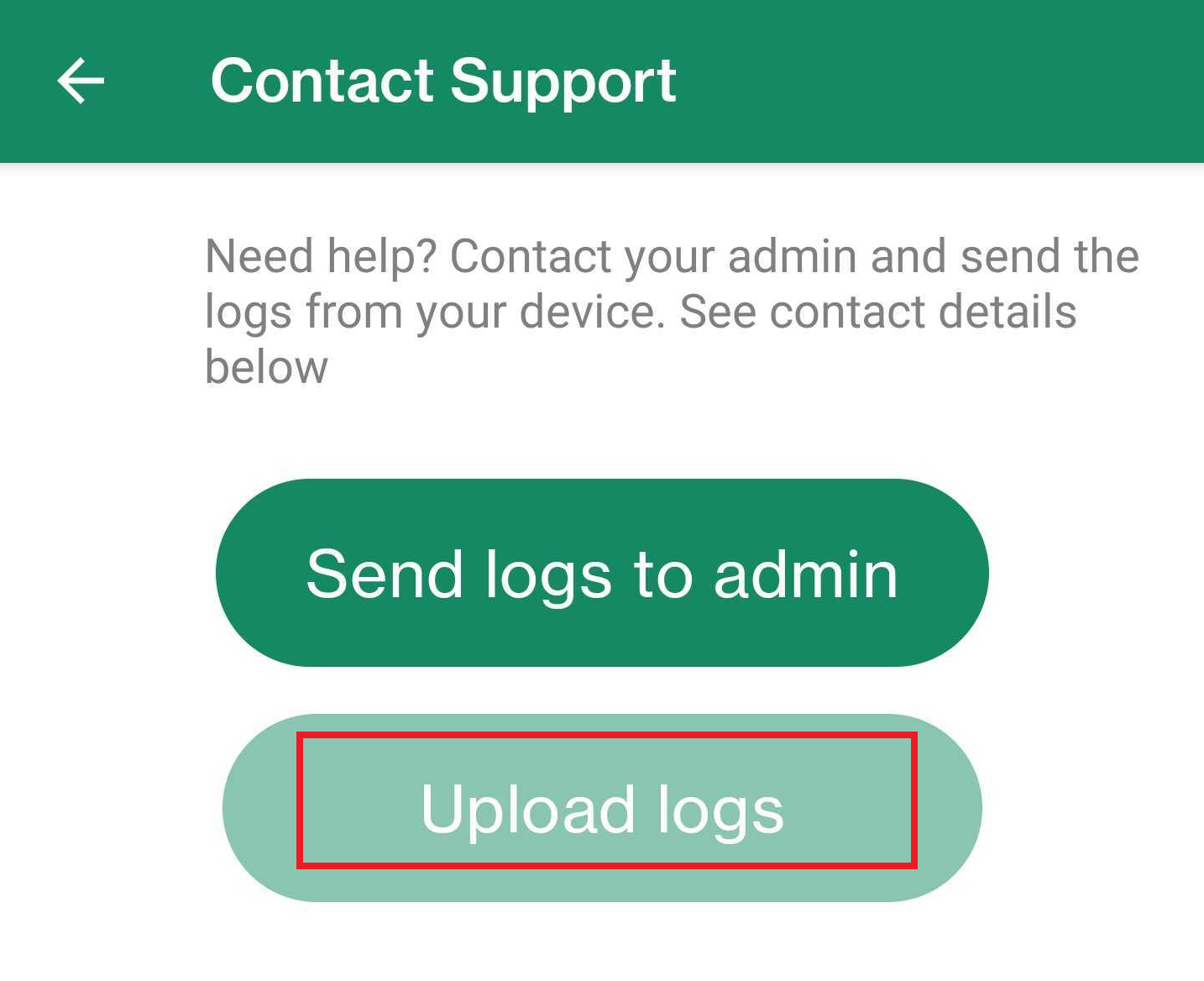 After clicking Contact Support, select 'Send Logs to Support' and copy the Internal Reference ID. 

The Cato Support Team will use the reference ID from the end user to retrieve the logs in the backend.
Windows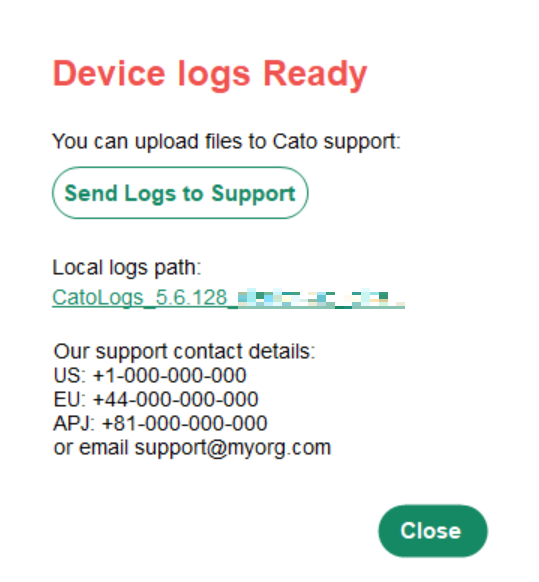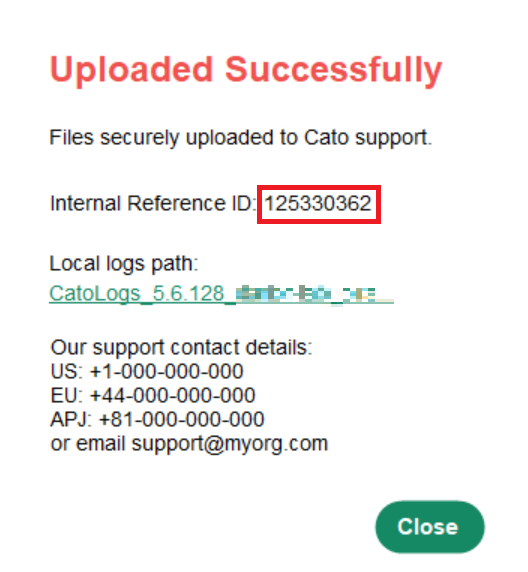 iOS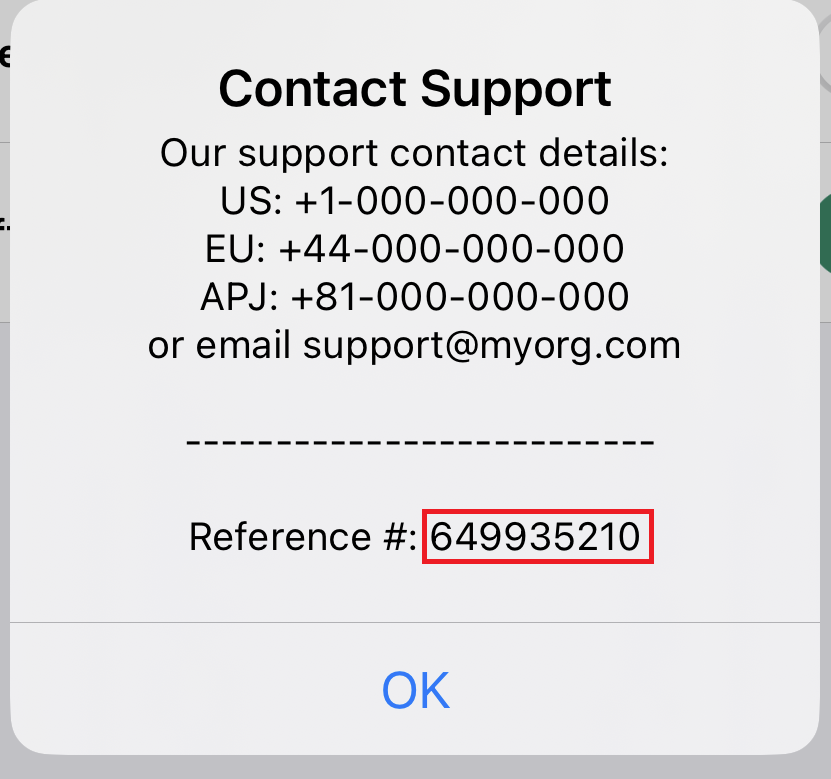 Android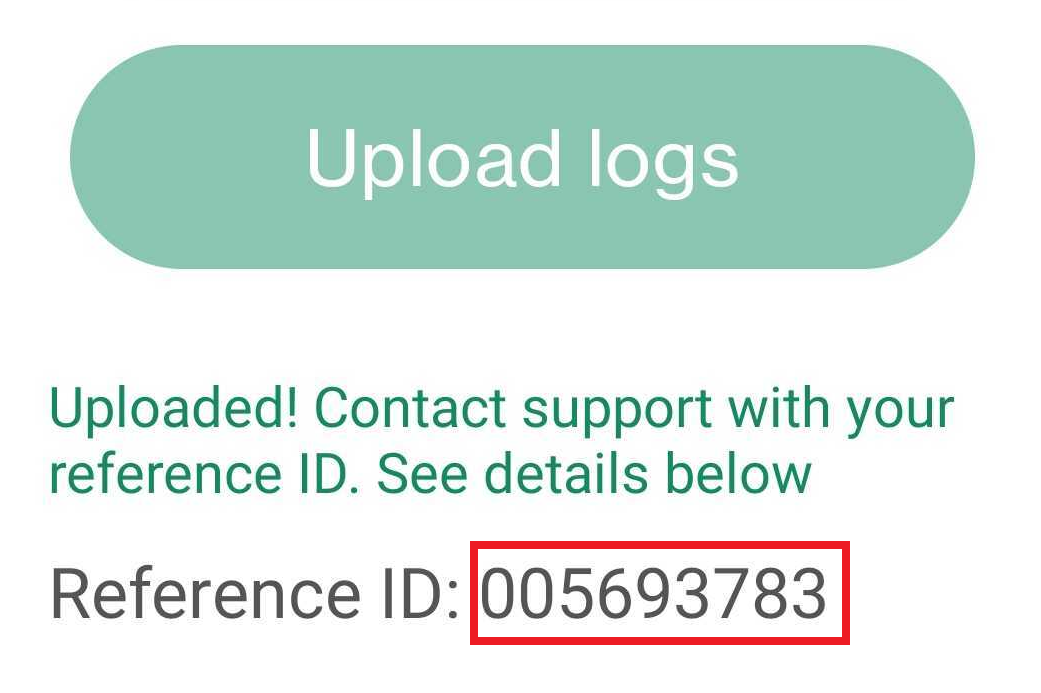 2. Log Collector
The Contact Log Collector feature allows users to download the log files locally and upload them to a Support ticket
Windows SDP Client
To collect logs on Windows, the user should press the Windows 'start' button and search for "Cato Log Collector" and send the generated file to Support.


macOS SDP Client
On macOS, the user can download the logs directly from the client settings:

Linux SDP Client
On Linux, the last Client session log files are automatically saved in the client's directory (which can be found either in the terminal or in the GUI). In the dated directories, you can find older log files.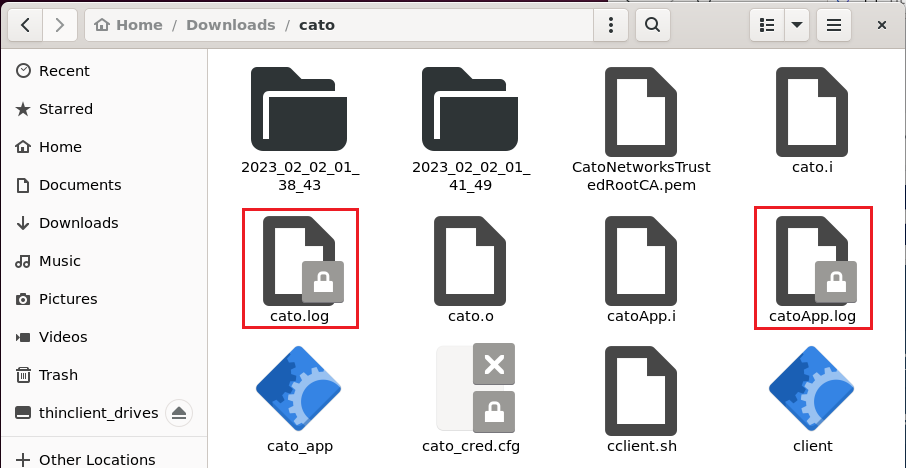 Android SDP Client
On the Android SDP Client, go to Menu > Contact Support > Send logs to admin. You'll have the option to send the log file via email or other methods.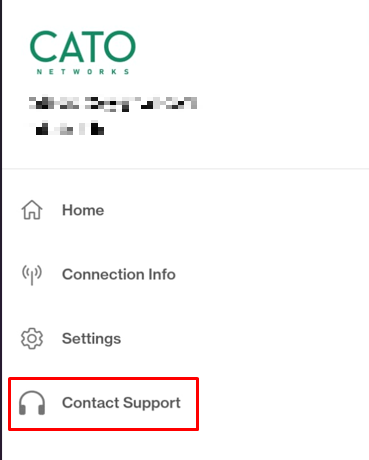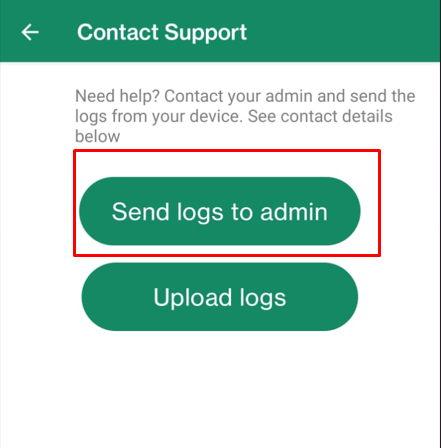 iOS SDP Client
On the iOS SDP Client, go to the Menu > Settings > Download logs. You'll have the option to send the log file via email or other methods.