Overview
Often, Support asks you to use the Support Self Service portal to help resolve issues. This article explains how to fix some common errors with this portal.
Cato Certificate is Missing
If you are using the SDP Client to connect to the Cato Cloud, the Cato certificate should be installed. When the certificate is missing, the following error is shown:

To resolve the issue, download the certificate from the Cato portal, and then install the certificate.
DNS Resolving Issue
If you are using non-Cato DNS servers, please check with the network admin to make sure that there is a DNS record for tunnel-api.catonetworks.com pointing to 10.254.254.3. Run the following command to check the DNS record:
 nslookup tunnel-api.catonetworks.com 


For accounts that don't use the default reserved system range (10.254.254.0/24), configure this record to point to the x.x.x.7 IP address in the customs system range.
Proxy and DNS Security
If you are connected to the Cato Cloud and still see the following screen:

Make sure that DNS security(DoH) is disabled on the browser: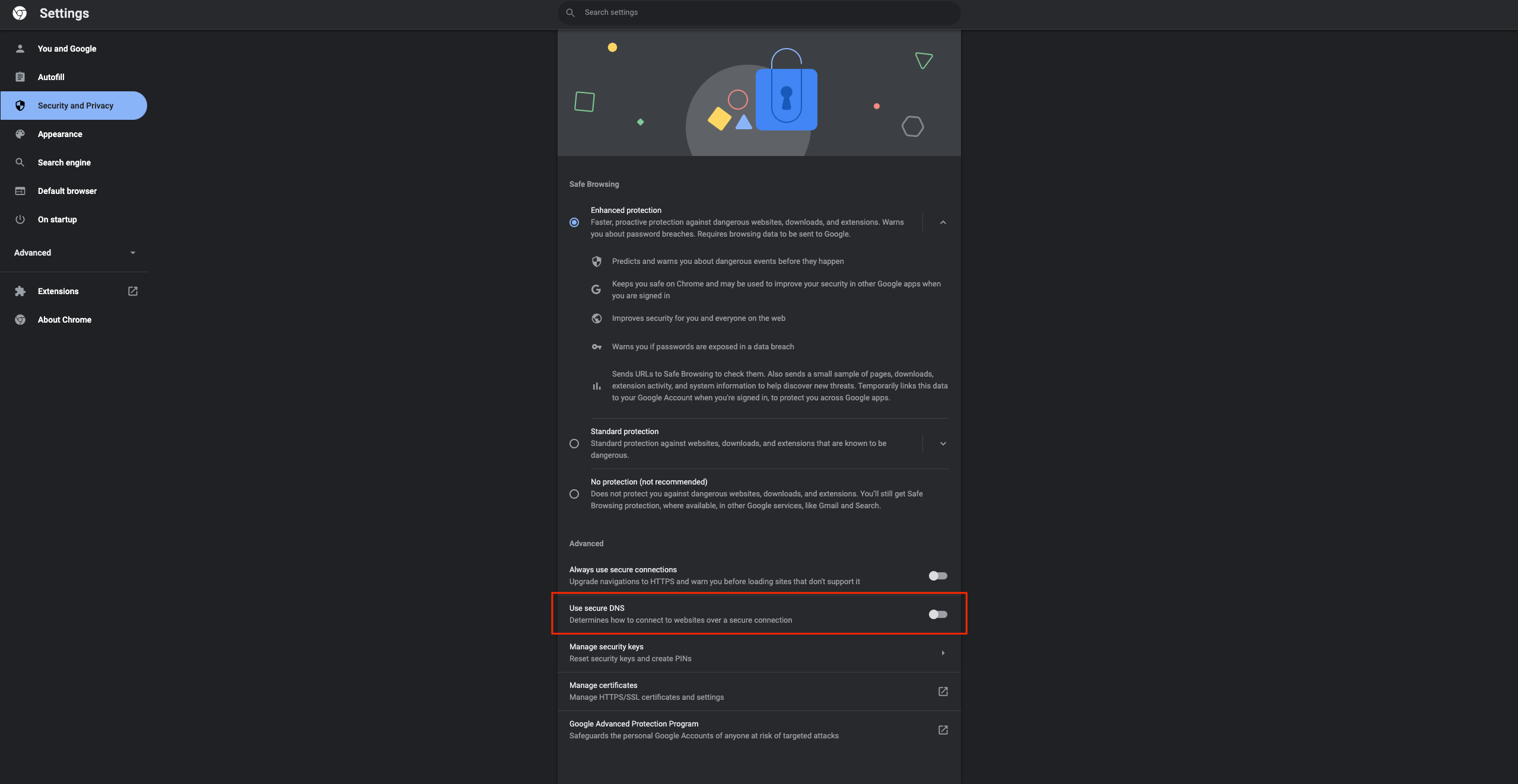 Make sure that no proxy is enabled on your browser, for more information, see this guide.