This article discusses how to use the Domain Lookup feature to find the Cato category for a domain.
Cato's system categories help you to easily manage the domains for different types of Internet content, such as Gambling or Hacking. However sometimes you don't know which category a domain belongs to, and how policies might impact traffic to the domain. You can use Domain Lookup to show the Cato system categories for a specific domain.
For example, an Internet Firewall policy blocks the Gambling category. There are users that need to access a website related to gambling, you can't if that website is included in the Gambling category.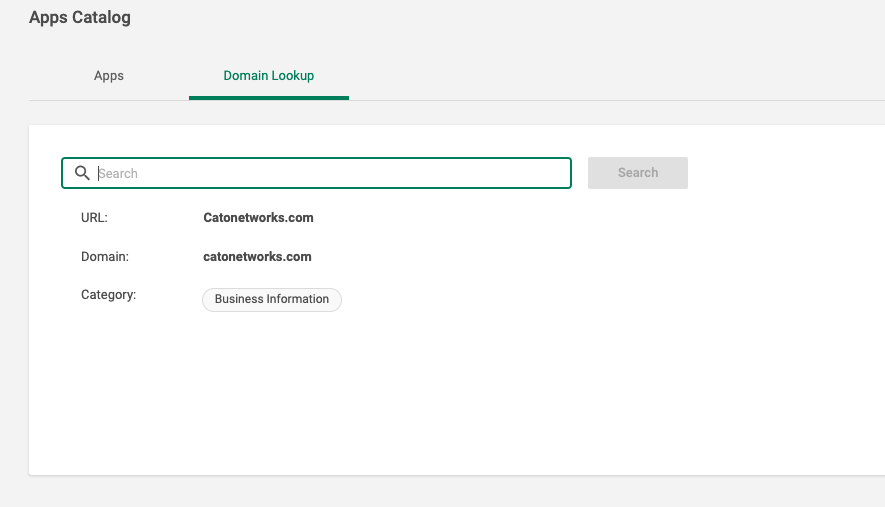 Copy and paste the URL or domain to the search bar, and the system category for a domain is displayed.
Domain Lookup supports both TLD and FQDN domains

To report a wrong category, please contact Support