Issue
Users randomly get a block page with the reason being "Connectivity problem, connection was closed by peer"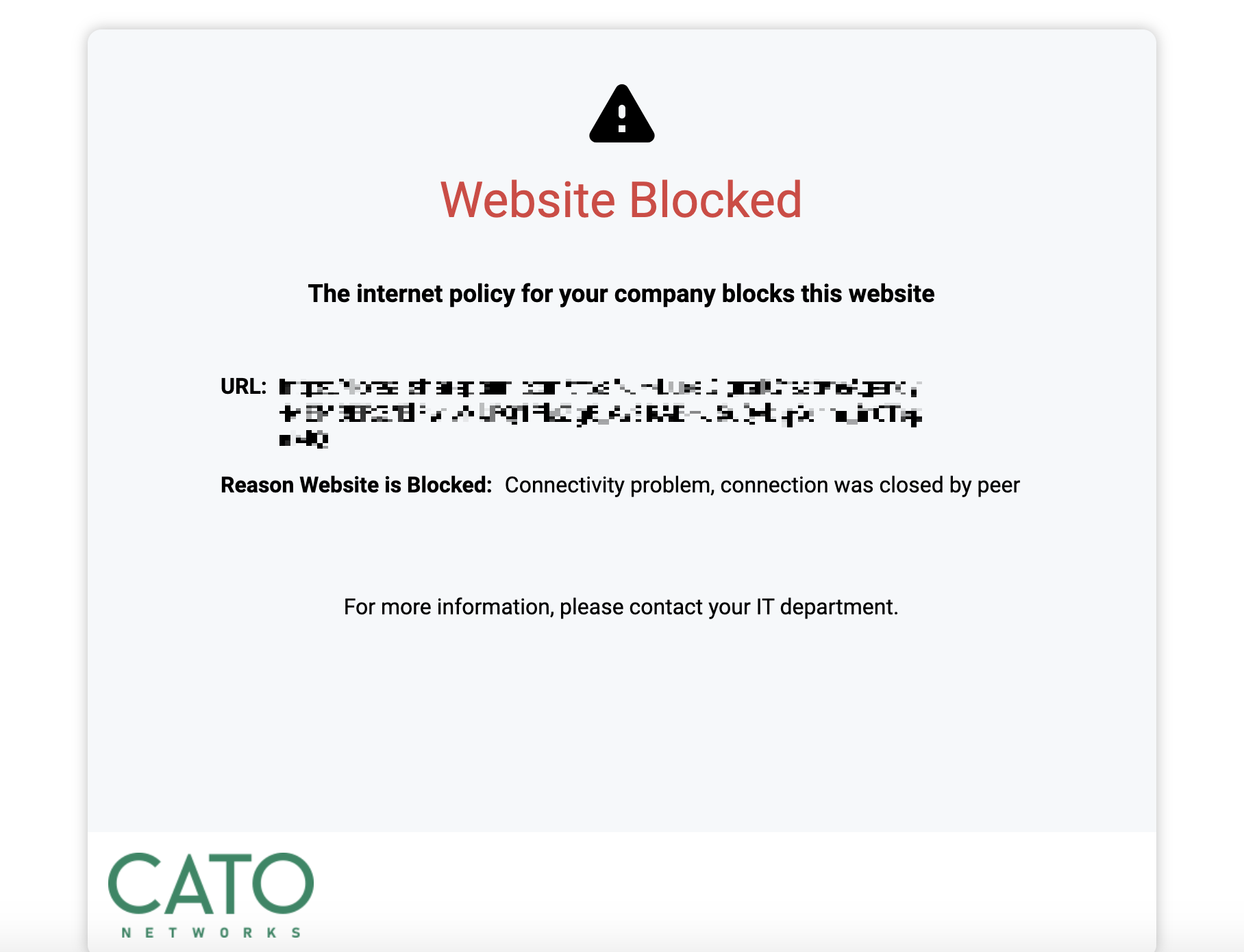 The Problem
When TCP proxy is triggered in Cato (see Accelerating and Optimizing Traffic) it's possible that during a TCP connection, we

receive an HTTP request from the client, and at the same time the server side is closing the connection (i.e. received a RST packet). In this case, Cato has no chance to send the request to the server.

In the above scenario, Cato will reply to the client with the mentioned Block Page stating that it was the server side that closed the connection.
The Solution
The issue is likely related to a connection problem with the server.
Further data can be collected via Support Self Service which will generate troubleshooting files including packet captures from both the client and server. For better support, please open a Support ticket.